Tork is the leading global brand in workplace hygiene.
From paper towels in hospital washrooms to napkin dispensers in restaurant dining rooms, Tork delivers a great experience for the user and a convenient experience for the buyer. And as part of Essity, we're dedicated to serving your needs in a sustainable way – saving you time, money and effort so you can focus on what matters most to your business.
suvacor is the official distributor in Tanzania and Zanzibar for all TORK products.


Our offer:
Whenever you need to wipe, dry, clean or polish, we take care of it. Our range of dispensers, refills and services is designed to meet the specific needs of washrooms, industrial environments, kitchens and dining areas. So you can get on with what really matters in your business.
Find what works best for you by searching our products or recommendations.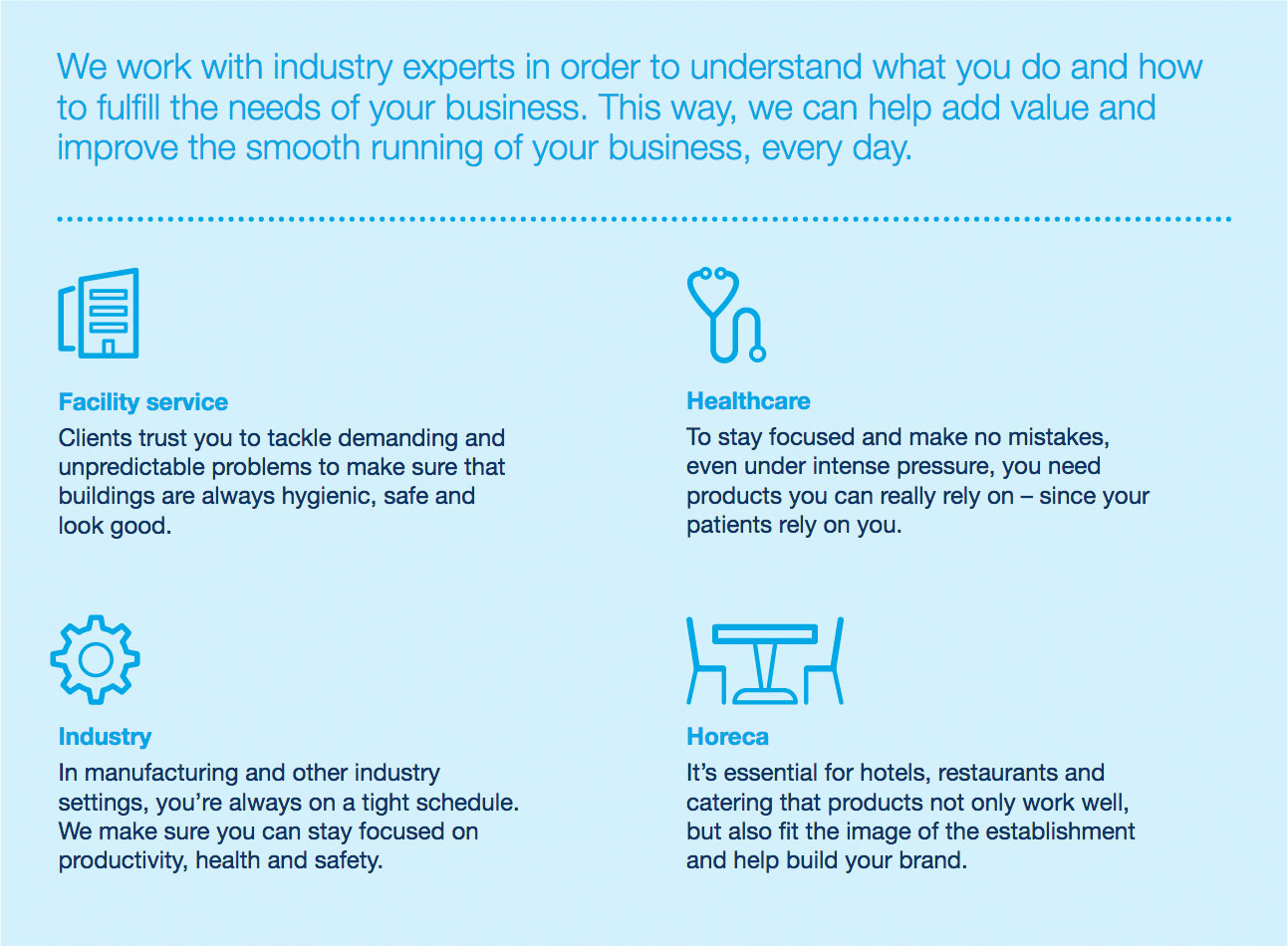 Tork has a proud history of innovations. From the very beginning with the launch of our disposable wipes, to our data-driven cleaning software, we've been passionate about helping our customers improve their businesses. In close partnerships with our customers, we've grown into a global leader in professional hygiene. Now, we want to shape the future of professional hygiene, together with you.